24. März 2017
Diese Woche darf ich mir das Thema bei den Daring Cardmakers aussuchen und ich wünsche mir Karten, auf denen es ganz hoch hinaus geht: ums Fliegen und/oder den Himmel sollen sie sich drehen.
Ich habe mit dem gleichen Motiv zwei ganz verschiedene Karten gemacht. Welche Karte und welcher Stil gefällt euch besser?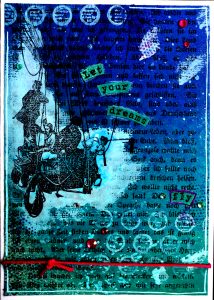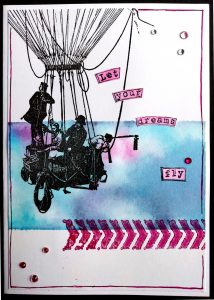 This week I get to choose the Daring Cardmakers challenge and I'd love you to take your artwork up in the air: make a sky- or flight-related card. The sky's the limit!
I used the same stamps to make two different styles of cards. Which one do you like better?