7. Januar 2018
Ich hoffe, ihr seid alle gut ins… naja, fast neue… Jahr gekommen. Ich habe den ersten Blues des Jahres mit Farbe bekämpft und ein alternatives Titelbild für meinen schrecklich langweiligen Bürokalender gematscht.
Lange keine Challenge mehr mitgemacht, aber bei Craft Stamper – Take it Make it gibt es diesen Monat ein offenes Thema und bei den 3 Muses ist ein Word (oder eine Redewendung) für den Monat Januar gefragt.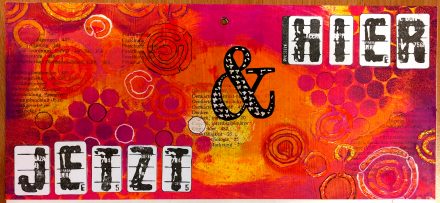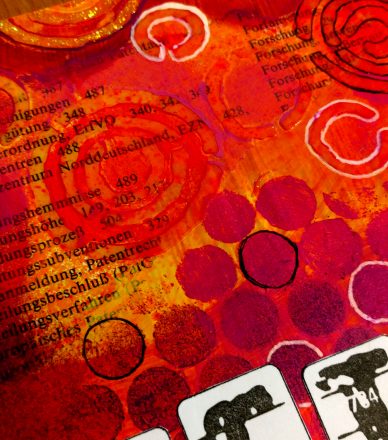 I hope you all had a good start into the… well almost new… year. I fought the first blues of 2018 with lots of colour and made an alternative header for my super-boring office calender. Text translates "now & here".
I haven't played along with other challenges than the Daring Cardmakers' ones in a while but there's an open theme at Craft Stamper – Take it Make it this month and the 3 Muses have asked to show a word (or quote) for the month of january, so I'm entering there.