7. Februar 2015
Ein kleiner Mixed Media-Karton, den ich neulich fabriziert habe. Ich habe meine neuen Neocolor II benutzt und ziemlich viel Acrylfarbe. Den Dina Wakley-Stempel fand ich perfekt dazu.
Außerdem passt das Ergebnis zur aktuellen Challenge beim Craft Stamper: "stencilling".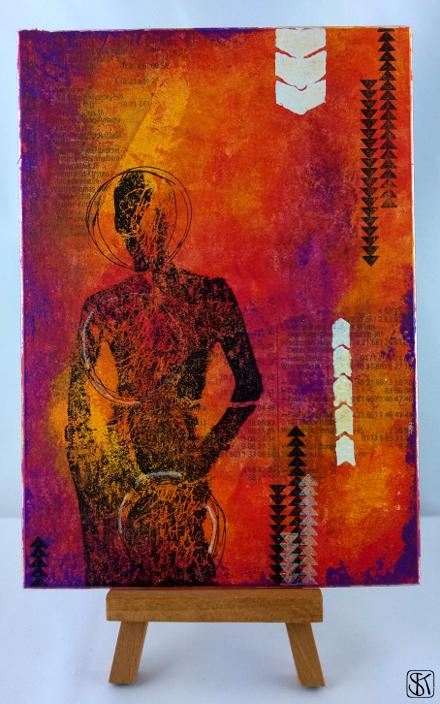 A small mixed media-carton that I made the other day using my new Neocolor II markes and quite some acrylic paint. I think the Dina Wakley-stamp is just perfect on the background.
The result qualifies for this month's Craft Stamper challenge: "stencilling".