23. Juli 2015
Meine kleine Schwäche für 007 ist euch ja sicher nicht entgangen und das eine oder andere Werk hiervon habt ihr auch bestimmt schon gesehen. Aber auch das Gesamtwerk, das letztlich daraus geworden ist, möchte ich euch nicht länger vorenthalten.
Beim Craft Stamper ist diesen Monat die Challenge "Take a Stamp – Anything Goes". Und eine meiner Lieblingsrubriken im Magazin ist immer wieder der Bereich "Stamping Contrasts", wo ganz verschiedene Karten gezeigt werden, denen die gleichen Stempel zugrunde liegen. Nach dem gleichen Prinzip habe ich eben die eine oder andere James Bond Karte gestaltet und so sammelten sie sich allmählich an. Irgendwann habe ich dann entschieden, sie alle in einem Sternbuch zu vereinen, das ich euch hier zeigen möchte.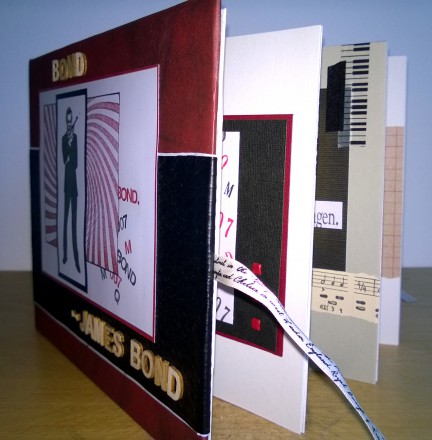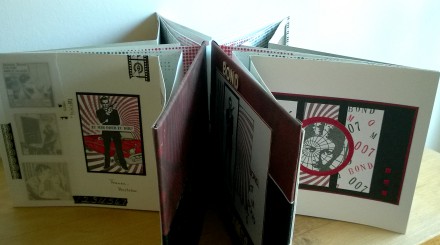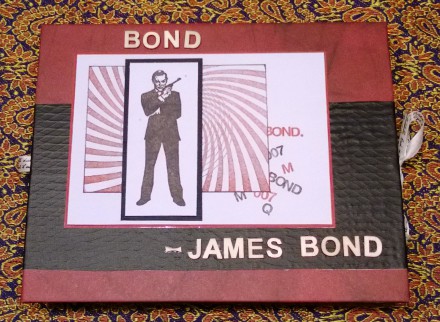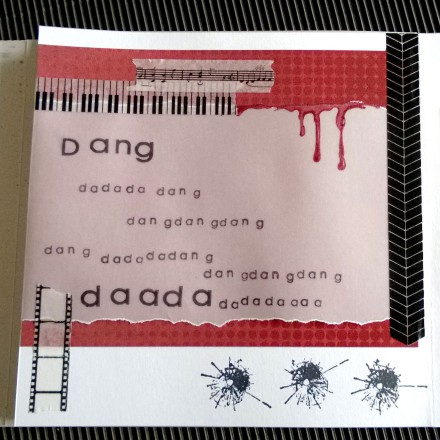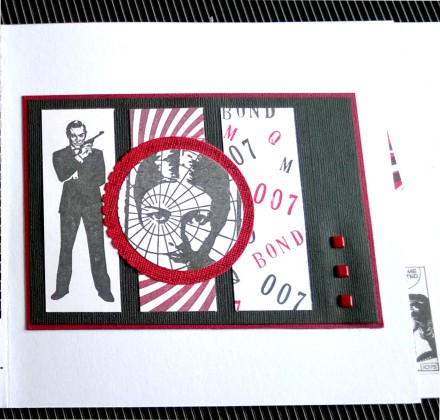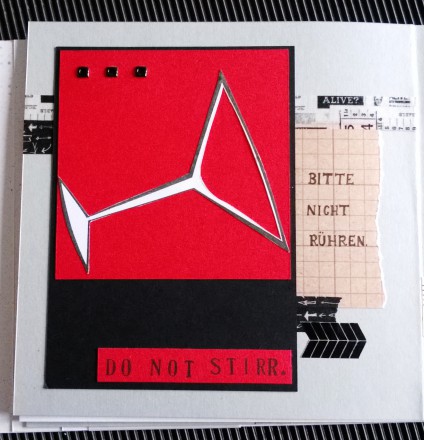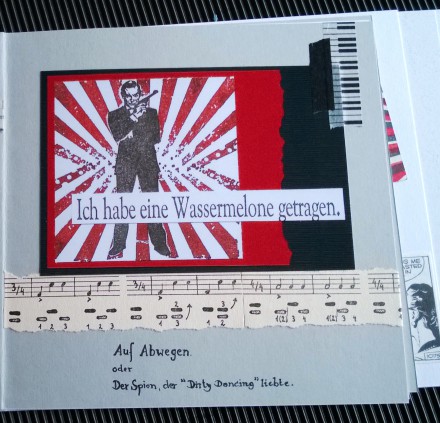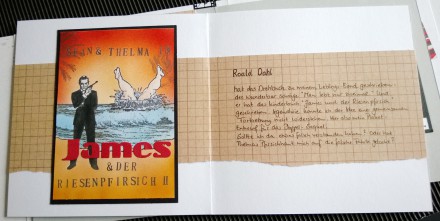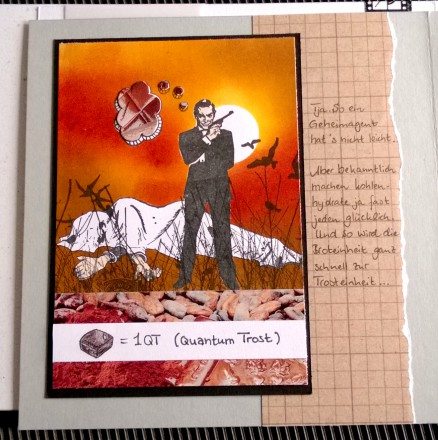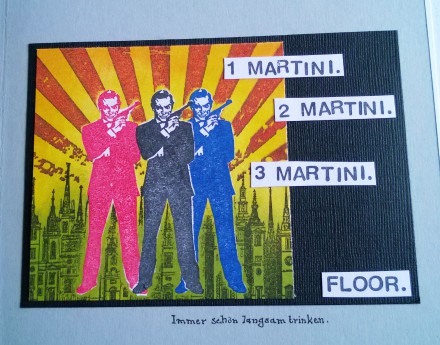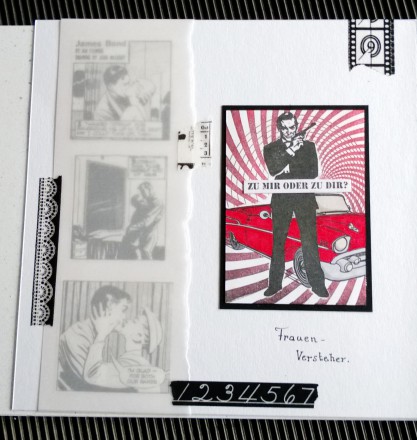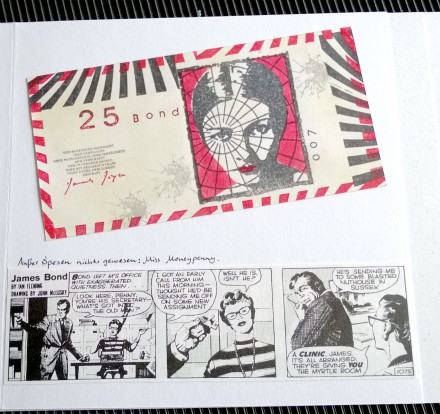 I'm sure you already have discovered my little weekness for Agent 007 and you may already have seen part of the work that is depicted in this post. But today I'm finally showing you the work in its entirety.
This month's Craft Stamper take it – make it challenge is "Take a Stamp – Anything Goes". One of my favourite regular features of the magazine is "Stamping Contrasts", demonstrating very different cards that all use the same stamps. In that same way I have created a series of James Bond themed cards and tried to make them as varied as possible: classic black-white red vs. colourful, straight vs. fun, collage vs. scenic. And then I decided to unite them all inside a star-book which I'm showing you here today.
You can find some translations in the names of the pictures.