2. Februar 2011
Dann kriegst du vielleicht sogar in einer grauen Welt rosa Seifenblasen zustande. Insofern ist diese Karte sozusagen ein Ratschlag an mich selbst.
Schwarz und Weiß sind diese Woche bei den drei Musen gefragt und bei den Mittwochsstempelern sind Blätter (und Blüten – okay…) bzw. etwas Altes und etwas Neues gefragt: also, der Blätterstempel ist brandneu, das Mädel mit den Seifenblasen habe ich schon etwas länger.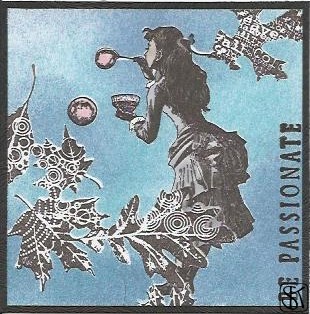 This card is sort of a suggestion to myself: be passionate and make pink bubbles in a grey world.
Black and white are this week's challenge from the three muses. And the wednesdaystampers have asked for leaves (well, and pods…) or something old and something new: well, the leaves-stamp is brandnew whereas the girl with the bubbles isn't.