19. April 2013
Eine Karte für einen jungen Menschen ist diese Woche bei den Daring Cardmakers gefragt – gar kein "Kinderspiel" für mich! Kathy brachte mich dann auf die Idee des Piratenmotivs und auf meinem Schreibtisch liegt schon sehr lange das Muster für die Karte mit dem "Winker".
zusammengefaltet: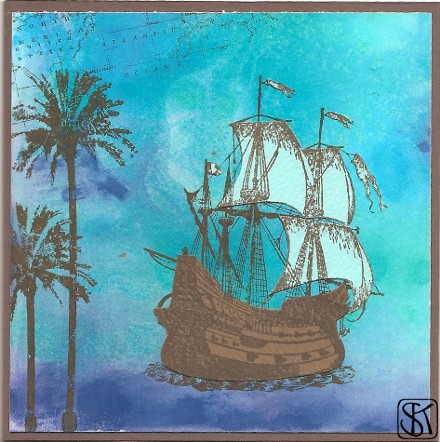 Wenn man die Karte auseinanderzieht, winkt oben die Piratenfahne heraus: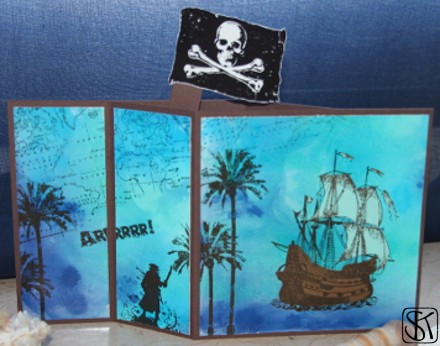 A card for a young person is this week's challenge by the daring cardmakers. Not at all "childs play" for me. Luckily Kathy inspired me to use a pirates motive and I've had an example of the card with the flip-up-winky-bit on my desk for ages. The card folds up into a flat square but if you straighten it, the jolly roger flag pops out at the top.