24. Mai 2013
Das möchten wir diese Woche mit euch bei den Daring Cardmakers. Ich habe einen ersten Versuch mit dieser Baumschablone gemacht und war erstmal gar nicht zufrieden mit dem Ergebnis. Aber meinem Liebsten gefiel es ganz gut. Er fand, die Karte hätte etwas "Japanisches" an sich. Also bin ich nochmal in mich gegangen und kam beim Thema Japan dann ziemlich schnell auf Kraniche. Voilà!
This week the Daring Cardmakers would like you to plant a lovely tree with us. This was my first attempt with this tree stencil and at first I wasn't happy with the result at all. But my sweetheart liked it quite well. He found that there was something "japanese" about the scenery. So I had another think and thinking about japan cranes came to my mind. Voilà!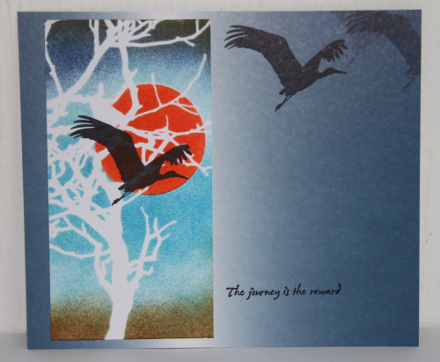 Mit dem Rest der Karte habe ich dann noch ein Lesezeichen gemacht. Ganz anders. Erstaunlich, was aus zwei Stücken eines Hintergrundes so werden kann.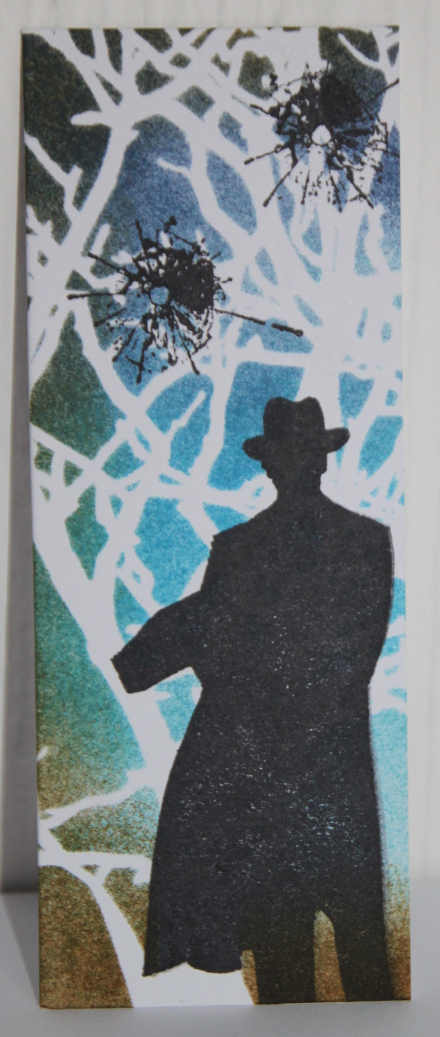 With the rest of the card I made a bookmark. Completely different. Amazing how different two pieces of the background can turn out in the end.