25. Mai 2009
Heute ist Towel Day. Leider ist mir das erst gerade eingefallen und so kann ich nur auf ein paar Außerirdische aus der Konserve zurückgreifen. Dafür kann ich das ganze aber mit zwei Lieblingslesestellen aus der fünfteiligen vierbändigen Anhalter-Trilogie untermauern. Ich empfehle Kapitel 7 und 9 in "Das Leben, das Universum und der ganze Rest" – der Bistr-O-Matic-Drive und die legendäre Unterhaltung zwischen Marvin und der Matratze.
Und nicht vergessen: 21 ist nur die halbe Wahrheit!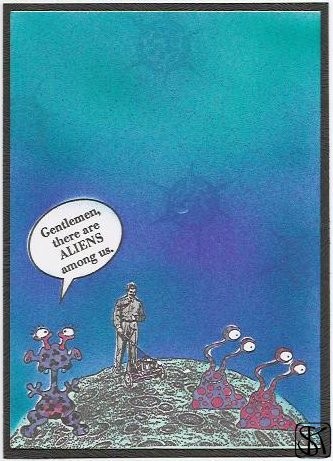 May 25th is towel day. Unfortunately I only just remembered and so I can only show some older aliens. But at least I can give you two favourite pieces from the five-part four-volume Hitchhiker-trilogy. I recommend chapters 7 and 9 from "Life, the Universe and Everything" – the Bistr-O-Matic-Drive and the legendary conversation of Marvin with a mattress.
And don't forget: 21 is only half the truth!