30. August 2013
Diese Woche durfte ich mal wieder das Thema für die Daring Cardmakers aussuchen und ich habe mich für "Heavy Metal" entschieden.
Die Idee für meine Karte habe ich von meiner Freundin Sonja geklaut. Die Frau ist ja sowas von kreativ! Und die Metallnupsis für die Verzierung des Bullauges hat sie mir auch noch geschenkt, was hab' ich's doch gut.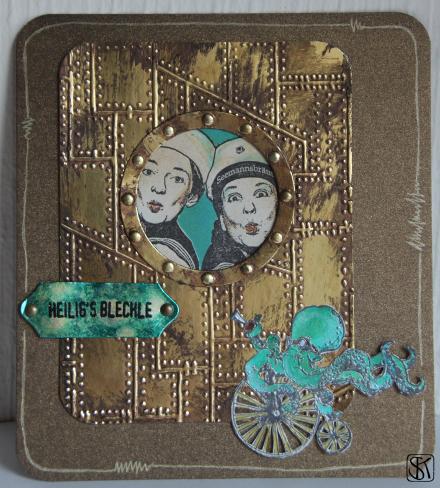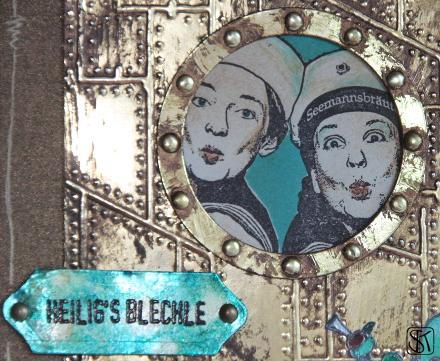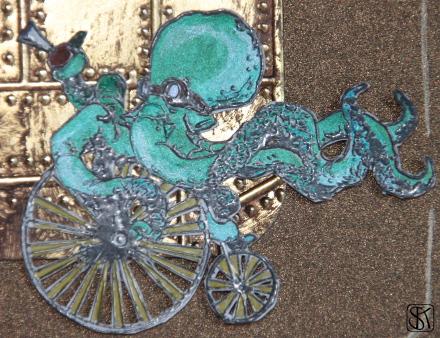 This week it's my turn again to choose the dare for the Daring Cardmakers Challenge Blog and I went for some "heavy metal". The text translates "holy brass" in swabian dialect. It's an expression of astonishment but can also refer to any kind of much loved vehicle.
The idea for this card is totally stolen from my friend Sonja who is really supercreative. And also she gave me the little metalthingies to adorn the porthole. Ain't life good to me?