14. Februar 2014
Die liebe Leo hat uns bei den Daring Cardmakers großzügig mit Bastelspaß aus ihren Quirky Kits versorgt. Damit durften wir dann diese Woche alle schön spielen. Einzige Vorgabe: ein bisschen neon musste dabei sein.
Wegen der Wölkchen-Chipboards war das Regenschirmmädchen für mich eine ganz klare Wahl.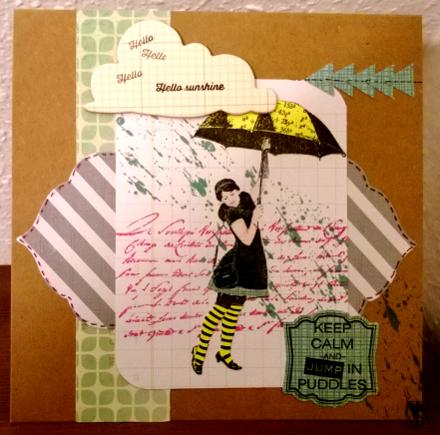 Mir persönlich gefällt die zweite Karte noch ein bisschen besser. Ich liebe ja die Sprüchestempel von Tim Holtz, bloß sind die leider immer so riesig, da wäre die Karte mit dem Spruch alleine ja fast schon voll. Und dann hatte ich die Eingebung mit der Plastikfolie. Gefällt mir. Euch auch?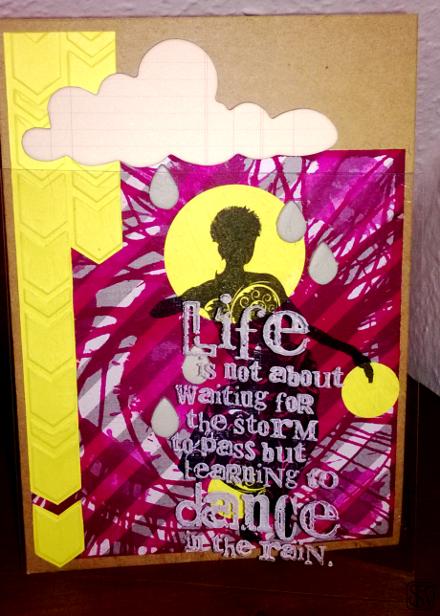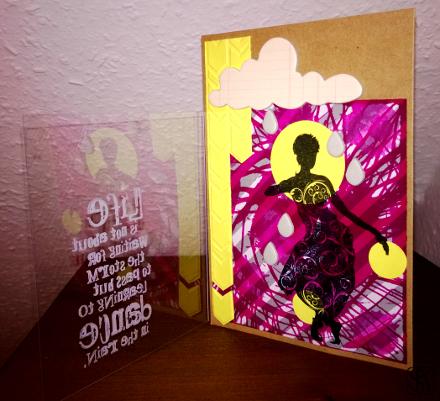 Dear Leo has generously sponsored the Daring Cardmakers designteam with stuff from her Quirky Kits. What a joy to play with these lovely goodies this week! (Thanks again, Leo!) Her only request: use some neon.
Looking at the chipboard clouds the umbrella-girl-stamp was an obvious choice for me.
Personally I like the second card a tad better. I do love all those quote-stamps by Tim Holtz. But they're soo huge, a quote alone almost fills a whole card. But then I had the idea to use some clear plastic. I like. Do you?