23. Juni 2014
Diese Woche ist bei Manuelas MiFoC Fußball das Thema. Keine große Überraschung, wenn man weiß, womit Manuela sich derzeit hauptsächlich beschäftigt – ist ja schließlich gerade WM!
This week's theme at MiFoC is soccer. Not a huge surprise if you know Manuelas current constant occupation – hey, it's the world championship!
Dieses Haus haben wir zusammen bei meinem Remagenbesuch am letzten Wochenende gesehen und Manuela hat mir großzügig den Vortritt gelassen.
We saw this house together when I visited Manuela in Remagen last week-end and she generously let me have the motive for her challenge.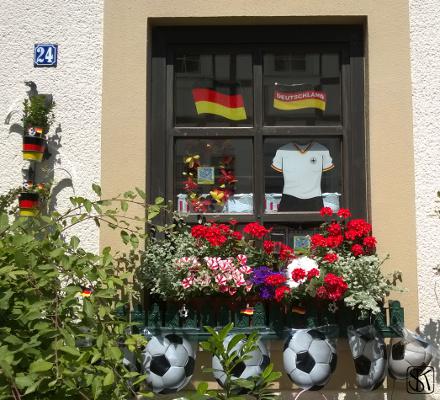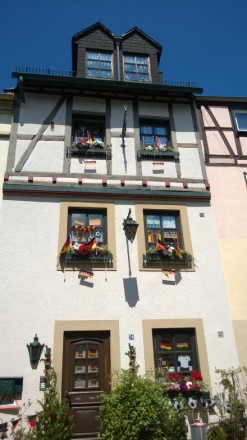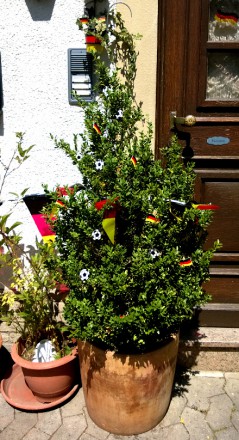 Da müssen echte Enthusiasten wohnen!
The peole who live there must be real soccer enthusiasts!