31. Oktober 2014
Heute dreht sich bei den Daring Cardmakers alles um die Augen. Genauer gesagt: um Wackel- und andere Glubschaugen. So ganz kam ich allerdings dabei um den Blick in den Kalender nicht herum, schließlich ist heute Hallowe'en!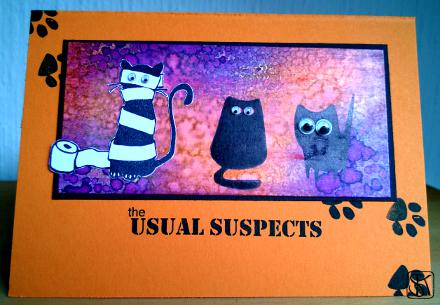 Beim Fotografieren waren die "üblichen Verdächtigen" leider etwas widerspenstig. Hier sieht man sie etwas besser, dafür kommt der Hintergrund viel düsterer raus, als er tatsächlich ist.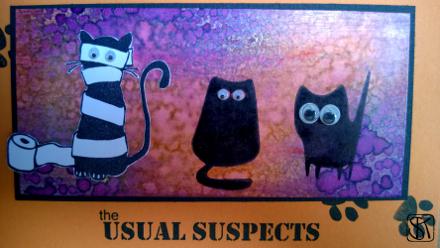 Today it's all about the eyes at the Daring Cardmakers'. To be more exact: it's all about goggly or other wacky eyes. Of course I couldn't entirely overlook the date on the calender, after all, it's Hallowe'en today!