27. Februar 2015
Nat hat sich diese Woche bei den Daring Cardmakers Karten in gelb und Neutralfarben gewünscht. Andere Farben sind tabu.
War erst mal gar nicht so einfach… aber wenn ich mir die Karten des Designteams anschaue, frage ich mich wirklich, warum ich diese Farbkombi nicht viel öfter zum Einsatz bringe.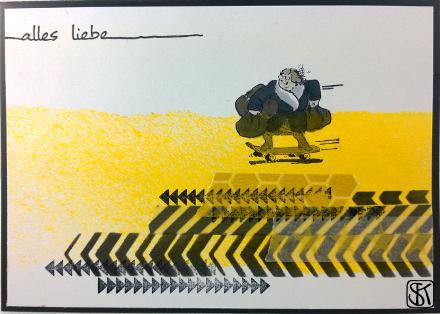 Nat has asked us to make cards in yellow and neutrals at The Daring Cardmakers this week. All other colours are off-limits.
Not an easy task to start with… but looking at the design team's cards I really ask myself why I don't use this combo much more often.