1. April 2016
Bei den Daring Cardmakers gibt es diese Woche mal wieder ein Foto zur Inspiration. Ich habe mich für die Elemente Pastellfarben, Eier und Blümchen entschieden.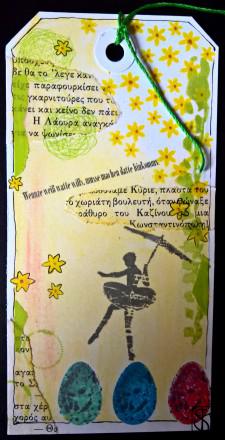 It's time for another Daring Cardmakers picture inspiration. I went for pastel colours, eggs and flowers.
Text translates: once you know what you want you've got to make sure that you get there (in Ruhr-area-slang).