29. April 2016
5 Jahre ist die britische Kronprinzenhochzeit nun her – Grund genug für Miri um sich als Wochenthema bei den Daring Cardmakers Karten rund um das Thema Hochzeit zu wünschen.
Meine Karte hatte allerdings ihre eigenen Pläne und ist so eher zur Verlobungskarte geraten, aber ich finde, dass sie trotzdem ins Thema passt.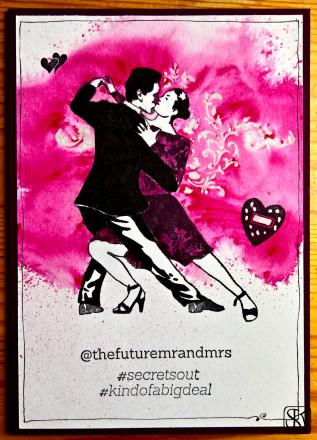 The British royal wedding of William and Kate took place 5 years ago – Miri's reason to choose wedding / anniversary cards as this week's Daring Cardmakers' challenge.
My card had plans of its own and turned out to be more of an engagement card, but I still think that it goes with the theme.