27. Mai 2016
Dawn hat sich diese Woche bei den Daring Cardmakers Box-Karten gewünscht. Man kann sie für den Versand flach zusammenlegen, aber ausgepackt und aufgestellt machen sie richtig was her.
Das Gefährt auf der Rückwand der Karte habe ich für extra-Schwung auf einem Wobble platziert. Die Glühbirne ist auf Folie gestempelt.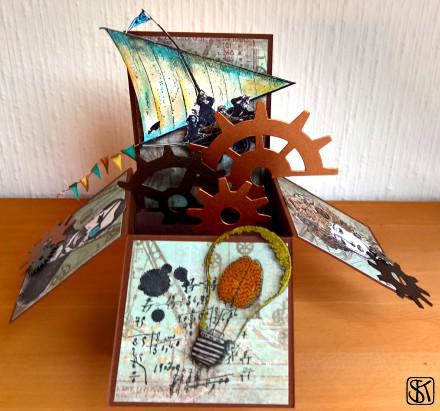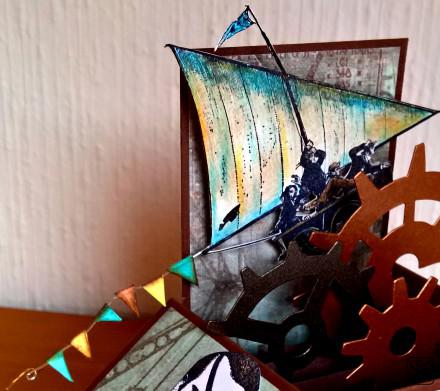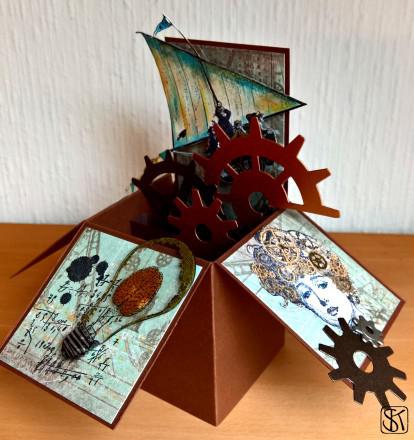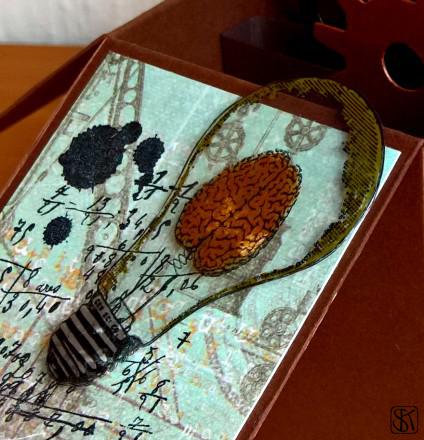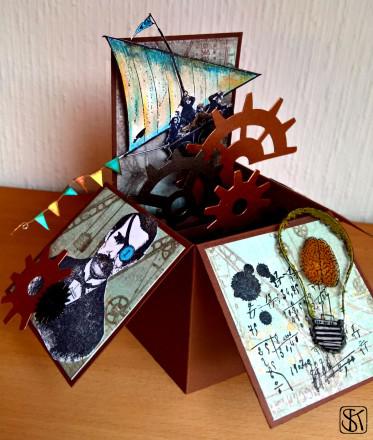 This week Dawn has asked us to make box-cards for the Daring Cardmakers. They can be flattened down for mailing but once they're out of the envelope and unfolded they can really make an impression.
I placed the vehicle on the back panel of the card onto a wobble for extra dynamic. The lightbulb in the front is stamped on acetate.