18. Mai 2018
Diese Woche durfte ich bei den Daring Cardmakers das Thema aussuchen und ich habe mich für etwas entschieden, das ich gar nicht so leicht finde: Abschiedskarten. Es dürfen Karten zum Ruhestand oder sonstige Verabschiedungen sein, aber gerne auch Trauerkarten. Letztere brauchen wir ja leider alle ab und an mal, so dass ich persönlich gut ein bisschen Inspiration in dem Bereich gebrauchen könnte. Aber wie gesagt: alle Sorten von Abschiedskarten sind gefragt und es gibt ja auch erfreulichere Anlässe.
Diese Karte mit passendem Anhänger (darin versteckte sich noch eine kleine Metallbox mit dem eigentlichen Geschenk) ging kürzlich an einen Kollegen.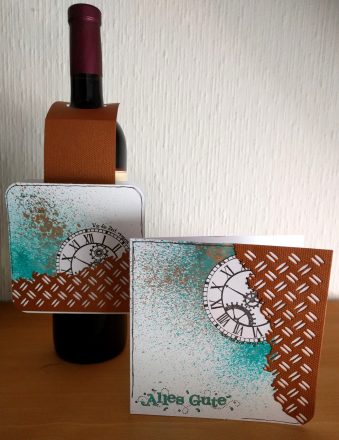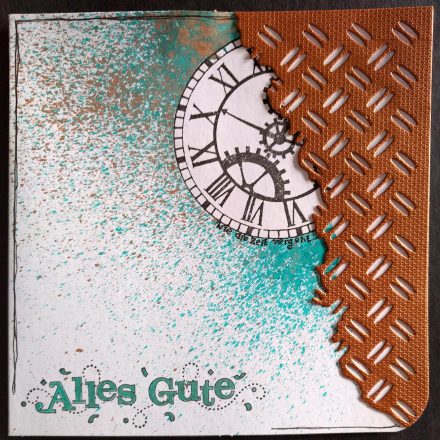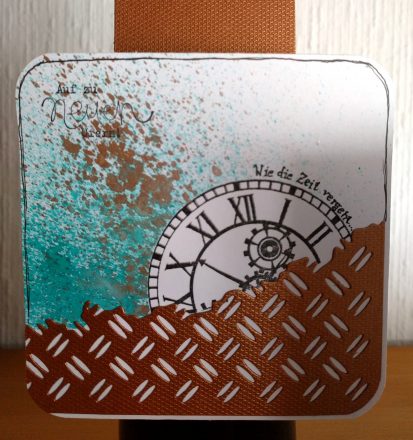 This week it's my turn to choose the Daring Cardmakers challenge and I went for something not so easy and light-hearted: farewell-cards. Could be retirement or other leaving cards but also sympathy cards. We all need the latter from time to time and I'd personally be grateful for some inspiration in the field. But all kindes of farewell cards are welcome!
This card and matching bottle hanger were a gift to a retiring colleague.