15. Juni 2018
…ob mir diese Karte nun so richtig gefällt. Jedenfalls passt sie zur aktuellen Daring Cardmakers Challenge, denn Basis und Hintergrund sollen diese Woche keinesfalls weiß sein. (Um ein paar Akzente kam ich aber nicht herum.)
Der Hintergrund ist mit der Gelliplate entstanden und erinnerte mich so ein bisschen an die ganz alten 10 DM-Scheine. Leider sind sowohl der Hintergrund als auch das Stempelmotiv ein bisschen unruhig und die Kombi überzeugt mich nicht so ganz. Damit ihr überhaupt was erkennen könnt, gibt es heute ein paar mehr (Meer) Fotos: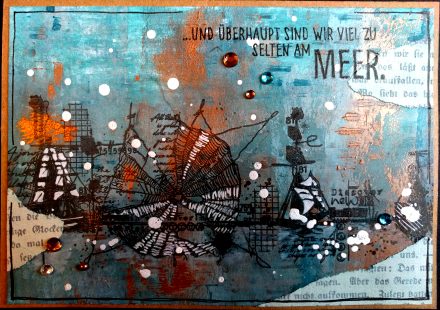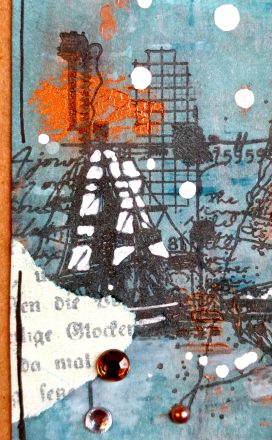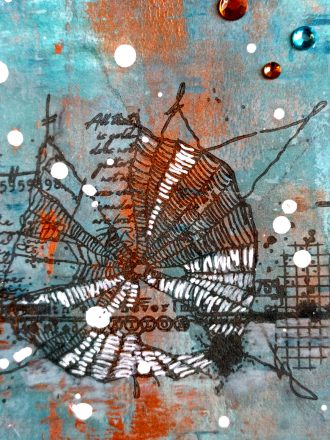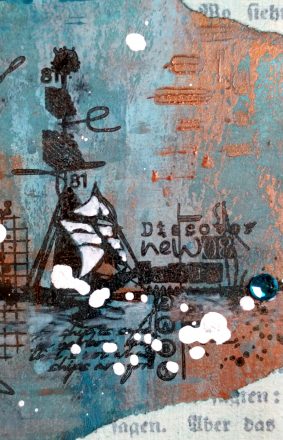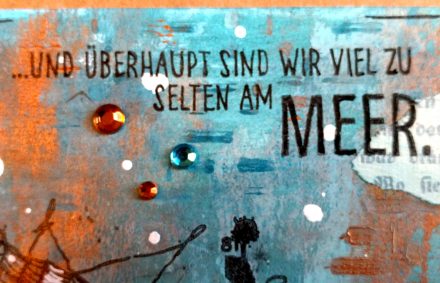 This weeks Daring Cardmakers challenge is to use a non-white base and background (I couldn't quite resist adding some white accents, though). I'm not quite happy with this card as both the stamped motive and the gelli printed background are rather busy. I took a few pictures so you can at least get some of the detail.
Text roughly translates: And also… we spend way too little time by the sea.