17. August 2018
…soll diese Woche die Inspiration bei den Daring Cardmakers. Essen als Motiv oder verwendete Küchenutensilien – was immer euch zu dem Thema in den Sinn kommt.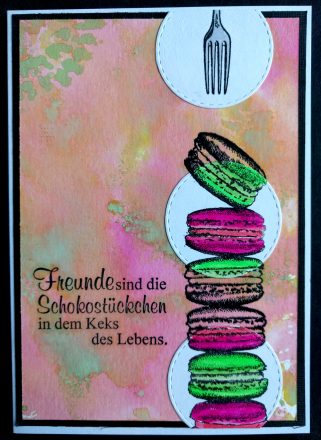 This week's theme at the Daring Cardmakers' is "what's cooking?" – make a food-themed card or use some kitchen utensils – whatever comes to mind.
Text translates: Friends are the chocolate chips in the cookie of life.