7. Oktober 2018
Nach einer kleinen Erholungspause geht es schon ein bisschen herbstlich weiter. Dawn hat tolle Fotos für die Oktober-Inspiration zusammengestellt und insbesondere die Farben fand ich einfach unwiderstehlich.
Die Kreise habe ich aus dem Ergebnis der letzten Gelliprint-Exzesse ausgestanzt.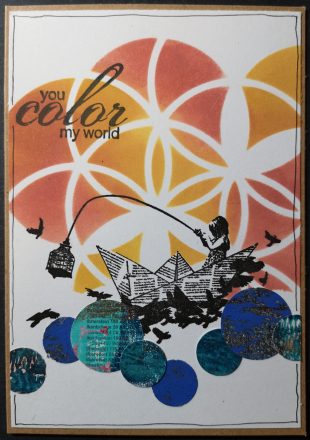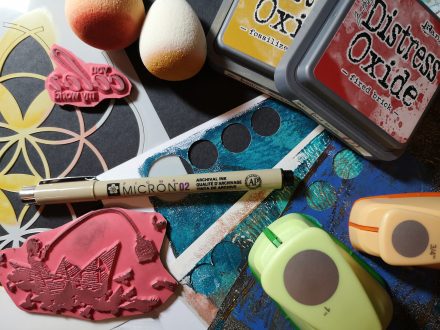 After a bit of a recreational break I'm continuing here with some autumnal colours. Dawn has chosen some great pics for the Daring Cardmakers elemental inspiration and I just couldn't resist those beautiful, beautiful colours.
The circles were punched out from some results of my last gelli-printing-sprees.