1. März 2019
Der März ist gekommen, die Bäume schlagen aus… *sing* Ach nein, das war ja ein ganz anderer Monat! Vor lauter Sonnenschein ist mir schon richtig frühlingshaft. Entsprechend sonnig ist auch mein Inspirationsfoto für die Daring Cardmakers ausgefallen (entstanden auf Urk, Holland im letzten September). Mindestens 3 Elemente sollen es auch auf eure Karten schaffen (Farben zählen als ein Element), das kriegt ihr doch locker hin!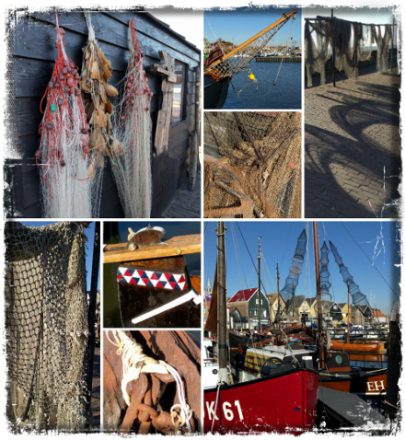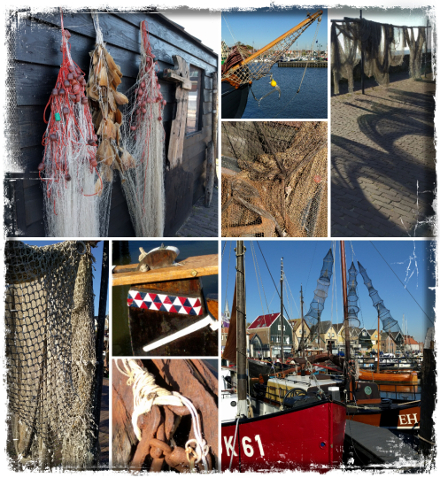 Ich habe mich für Farben, Schiff, Netz, "Seil" und das Dreiecksmuster entschieden.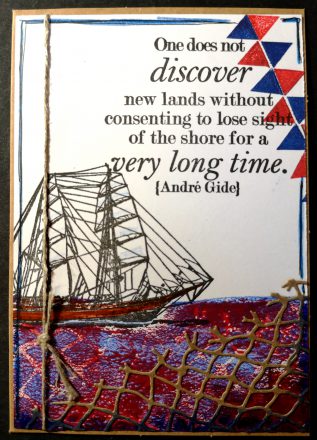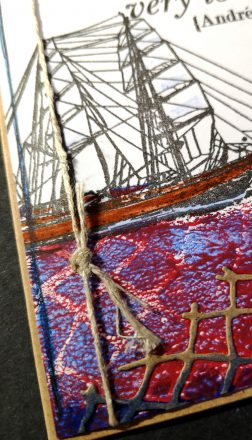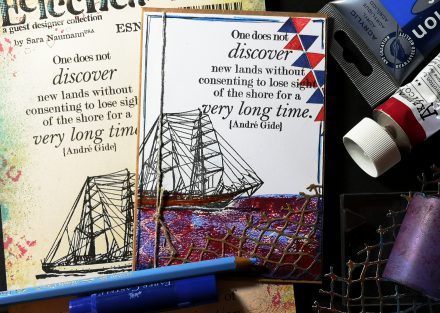 All this sunshine has made me feel all spring-y already and thus my picture for this months Daring Cardmakers Elemental Inspiration Challenge is very sunny, too. Use a minimun of 3 elements on your card (colours count as one).
I went for colours, ship, net, "rope" and the triangle pattern.