14. Juni 2019
Diese Woche darf ich bei den Daring Cardmakers das Thema aussuchen und habe mich dabei für "alles was fliegt" entschieden. Ob es nun Vögel, Insekten, Flugzeuge, Drachen (alle Sorten) oder Superhelden sind… ganz egal!
Die tolle Eule habe ich in Holland bei der Art Specially gesehen und bin sehr glücklich, dass ich sie in der Nachbestellung auch noch in der etwas handlicheren Version bekommen habe. Ein paar kleine Akzente in Neonfarben mussten auch noch sein, eine Technik, die ich auch auf der Messe zum ersten Mal gesehen hatte.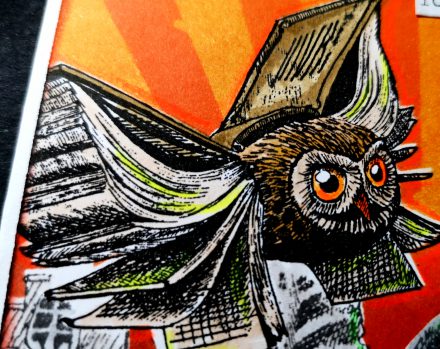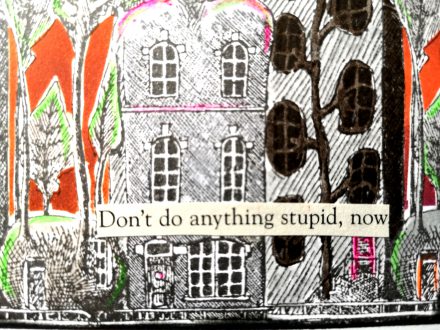 It's my turn to choose the Daring Cardmakers' challenge this week and I'd like you to "come, fly with me". Make a card that features anything that flies: birds, bees, planes, kites, superheroes… whatever comes to mind.
I found the owl stamp at this year's Art Specially Event in Holland and am very happy that I was able to also order the somewhat smaller version afterwards. I also made some little accents in neon colours, something else I first saw at that event.