23. August 2019
in an octopus' garden in the shade…
Naja, ob der Fisch davon geträumt hat… ich glaube es nicht so recht. Aber: ich durfte mir diese Woche das Thema für die Daring Cardmakers aussuchen und habe mir Unterwasserkreaturen gewünscht. Und bei diesen beiden wird es auch nicht lange dauern, bis sie wieder in den Fluten verschwinden.
Wer geht auch baden?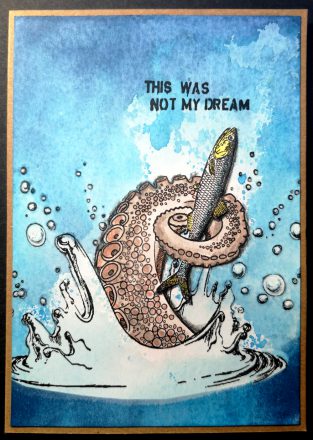 das Maskieren war ein bisschen knifflig / masking was a little tricky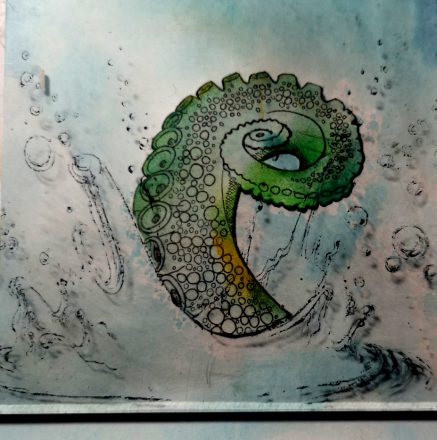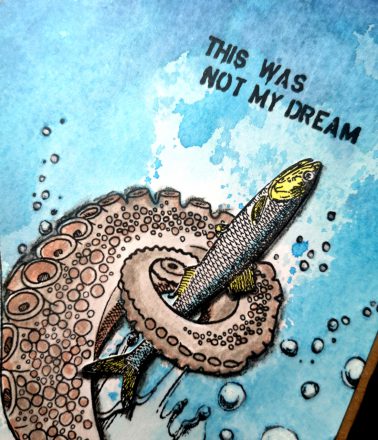 Somehow I do not think that the little fishy wanted to go there. Rather very much not so. But: it was my turn to choose the Daring Cardmakers' challenge theme and I asked for submarine creatures. And these two here are going under pretty soon.
Who else is coming for a swim?