13. November 2020
Was wäre Weihnachten ohne Geschenke? Die Daring Cardmakers möchten diese Woche Päckchen aller Art sehen.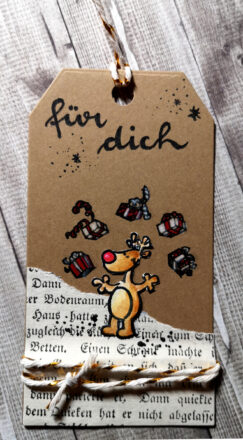 Fantastic image for the theme, love the juggling reindeer! The kraft and text base looks great, too.

by Angelnorth — 13. November 2020 @ 18:45
RSS feed for comments on this post.
Leave a comment