20. Oktober 2009
Das Thema der Woche bei Everybody Art Challenge und bei den Mittwochsstemplern ist – ganz der Jahreszeit entsprechend – "Halloween".
Das Meerjungfrauenskelett ist von Meer Image, der Friedhof von Zettiology.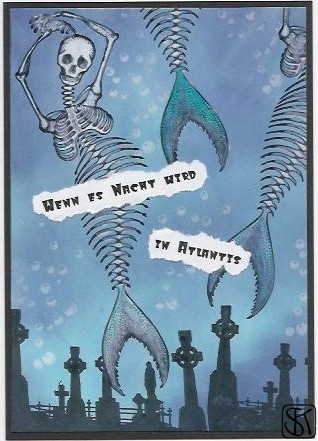 This week's topic at Everybody Art Challenge and at Wednesdaystamper is – just according to the time of year – "Halloween". The text translates: "when night falls on Atlantis".
Mermaid-skeleton by Meer Image, cemetery by Zettiology.