21. Juni 2010
Dank der WM ist Fußball das Thema der Woche bei Think Monday – Think ATC und auch bei Crazy Amigo.
Da im Ruhrgebiet Fußball ganzjährig ein großes Thema ist, passt auch eins vom meinen Ruhr 2010-ATCs dazu.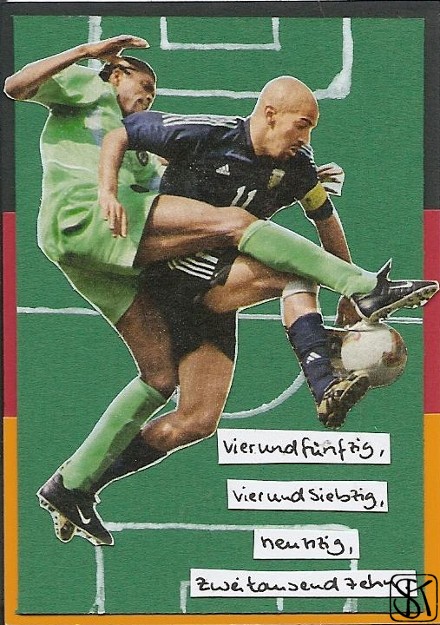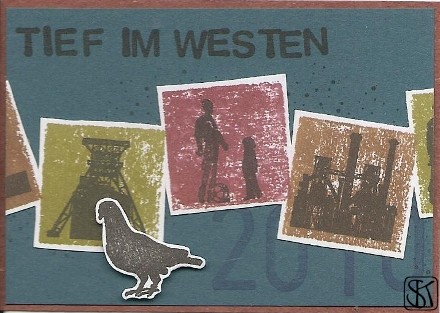 Soccer is this week's challenge at Think Monday – Think ATC and also at Crazy Amigo. The text on the first ATC translates 54, 74, 90, 2010 and refers not only to the years when Germany won (and will win) the World Cup but also to a song by Sportfreunde Stiller.
As soccer is king in the Ruhr-area all year round I also added one of my Ruhr 2010-ATCs which I made in honour of this year's European culture capital. The text on that ATC translates "deep in the west" and refers to the song "Bochum" by Herbert Grönemeyer.