22. August 2014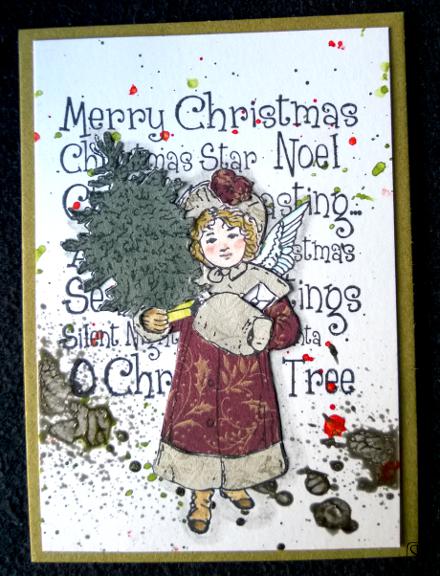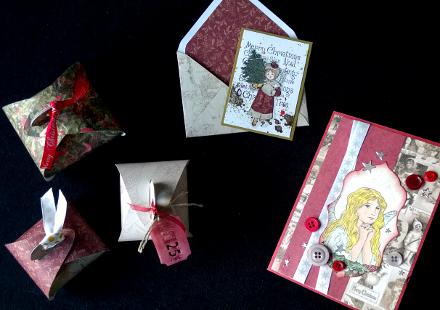 Grund zum Feiern muss man doch eigentlich nur suchen, dann findet man auch einen. Und wenn es der Inhalt des Briefkastens ist! Die Firma DOcrafts hat die Daring Cardmakers mal wieder äußerst großzügig gesponsert. Unter anderem durften wir alle schon mal mit brandneuen XCut-Stanzen spielen. Ich hatte ein dickes Paket mit Weihnachtssachen im Briefkasten: besagte Stanzen, Stempel und Papier aus der neuen "Victorian Christmas" Serie, außerdem Bänder und Knöpfe, die sich zum Teil auch recht universell einsetzen lassen.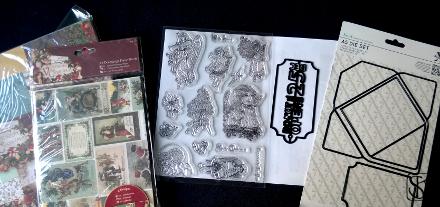 Die Umschlagstanze gefällt mir gut: genau ATC-Größe und die zusätzliche Stanze sorgt für eine schicke Verzierung der Umschlaginnenseite. Das Weihnachtstag ist leider einen Tick zu groß um es in den Umschlag zu stecken (okay, macht bei näherer Betrachtung auch nicht wirklich Sinn…), aber als Stencil eignet es sich hervorragend. Und wer keine Angst hat seine Stanzmaschine zu strapazieren kann es natürlich auch schrumpfen. Die Schachteln habe ich mit der Silhouette geplottert und bei einer die Seite mit Washitape aus dem Vorrat beklebt.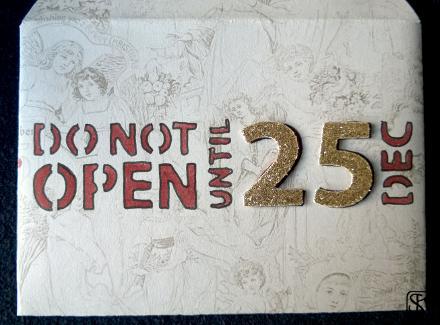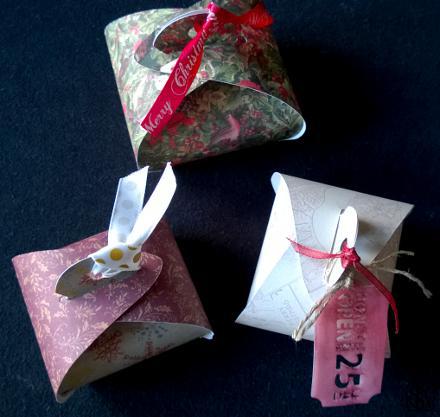 Auch für unsere Teilnehmer gibt es diese Woche natürlich etwas zu gewinnen, nämlich Teile der neuen DOcrafts Roald Dahl Kollektion. Da ich ein großer Roald Dahl-Fan bin, könnte ich auf diese Chance glatt ein bisschen neidisch werden. Also: holt die Stanzen raus und feiert mit uns!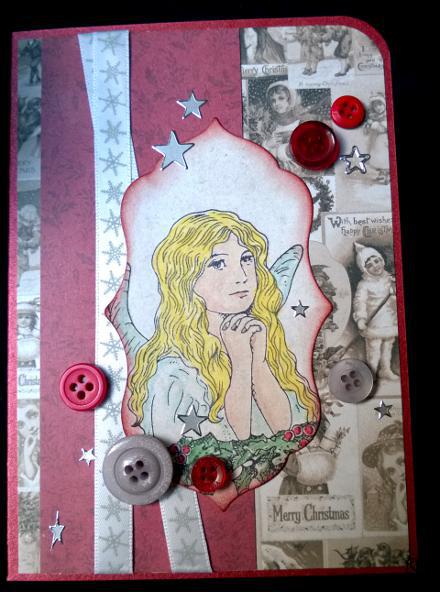 If you want to find a reason to celebrate you just need to look for it. Even the contents of your mailbox could be one! Certainly for the Daring Cardmakers design team who have been most generously sponsored by DOcrafts once more. We all got to play with some brand new XCut dies. I got a huge packet with Christmassy stuff: the aforementioned dies, clearstamps and paperstuff from the new "Victorian Christmas" series and also some ribbons and buttons that can be quite universally used.
I particularly like the envelope die: it's the perfect size for ATCs and the extra die makes for a matching inside of your envelope. The Christmas tag is just a little too big to fit into the envelope (come to think of it… that wouldn't make much sense anyway!) but ideal for use as a stencil. And if you're not afraid to challenge your diecutting machine you can also shrink it to fit a smaller parcel. I used my silhouette to cut the boxes and decorated the side of one with some washi tape from my stash.
There's also a prize to be won by our participants this week: parts of the new DOcrafts Roald Dahl collection. Being a great fan of Mr. Dahl's work I might even get a little jealous. So: get out your dies and have a festival with us!