13. Dezember 2013
Es geht hart auf Weihnachten zu. Und so ein bisschen ist das ja auch immer Filmguckzeit. Deshalb hat Beckie uns diese Woche aufgefordert, bei den Daring Cardmakers ein Zitat aus unserem Lieblingsweihnachtsfilm in Szene zu setzen. Mein Lieblings-weihnachtsfilm ist "Scrooged" mit dem wunderbaren Bill Murray. Und mein Lieblingsdialog aus diesem Film… nun, seht selbst.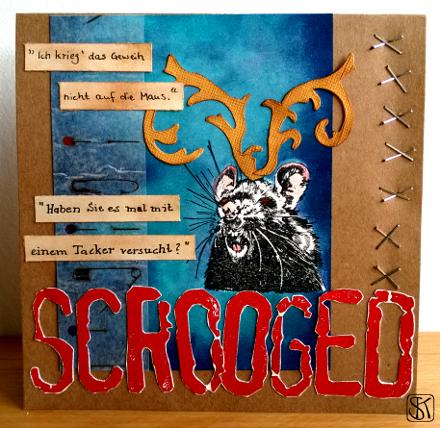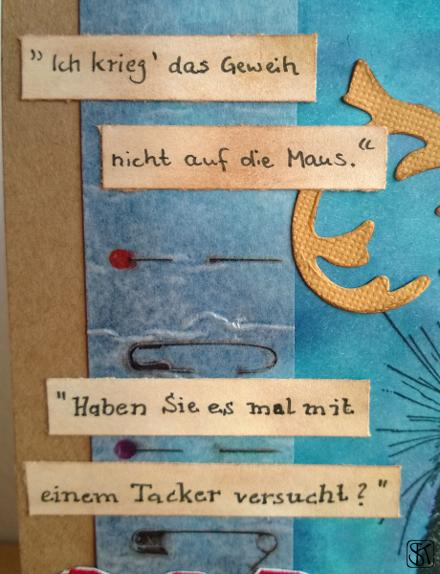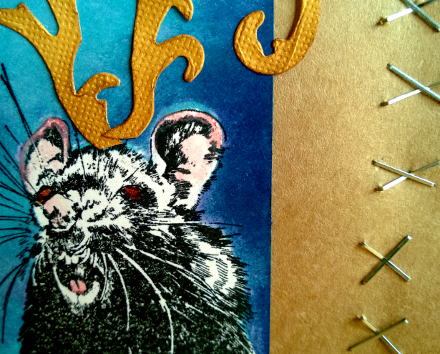 Mein Lieblings-eigentlich-nicht-Weihnachts-Film zur Weihnachtszeit ist übrigens natüüüürlich Drei Haselnüsse für Aschenbrödel. Gibt es etwas schöneres. La-lala-lalalalalaa…
***
We're rapidly approaching christmas. And during this darker time of the year some of us tend to spend some extra time watching beloved movies. This week at the Daring Cardmakers Beckie has asked us to make a card with a favourite christmas movie quote. My favourite christmas movie is "Scrooged" featuring the adorable Bill Murray. And my favourite bit of dialogue goes something like:
"The antlers won't stick to the mouse."
"Have you tried a stapler?"
Hey, it's not my fault that Ebenezer Scrooge is so awfully cynical!