12. Februar 2014
Ich hatte es neulich schon angekündigt und nun ist es fertig. Wie Manuela schon ganz richtig vermutet hatte: ein Reisetagebuch.
I announced it a while ago and now it's complete: a travel journal.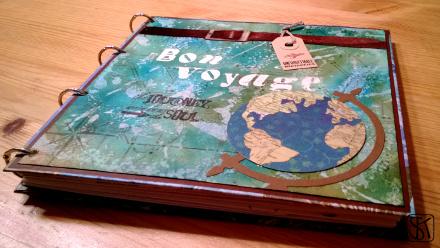 Die meisten Seiten sind mit Reiseziel-Motiven verziert.
Most pages are decorated with motives of places to go.
Ganz vorne ein Kalender zum Eintragen der Reisezeit und Platz für Briefmarken.
Right at the front is a calender to mark the time of travel and storage room for postage stamps.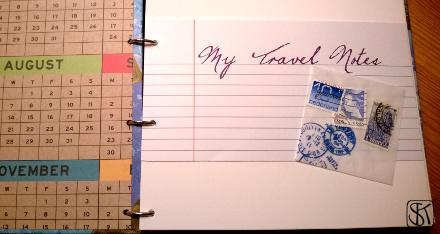 Ganz wichtig: die Reisekasse.
Very important: travel-money.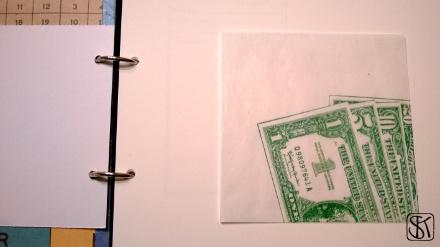 Praktisch: ein paar Taschen zum Verstauen von Andenken oder Postkarten habe ich auch eingebaut.
I also built in some practical pocket pages to stow away memorabilia or postcards.