9. Oktober 2015
Miri hat diese Woche bei den Daring Cardmakers die Frage gestellt, was wir neben dem Stempeln sonst noch so machen, also welche Jobs wir haben oder hatten.
In meiner Jugend habe ich in der örtlichen Bücherei geholfen – und war immer eine der treuesten Kundinnen.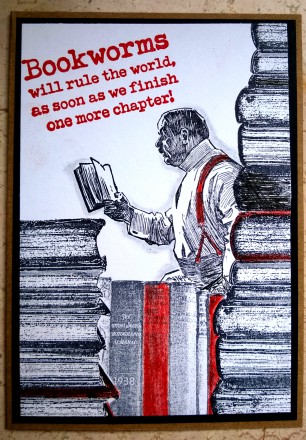 This week at the Daring Cardmakers Miri has asked us what we do (or did) besides stamping, that is what job we have or had.
In my youth I had a helping job at our local library – and always was one of the most faithful customers as well.