18. Dezember 2017
Tja, es gibt so ein paar Karten, die einfach etwas länger brauchen. Und genau die waren schon am Freitag bei den Daring Cardmakers gefragt. Aber es hat – quasi erwartungsgemäß – etwas länger gedauert.
Für eine blinde Freundin gibt es statt verschiedener Farben lieber Papiere mit unterschiedlicher Oberflächenstruktur.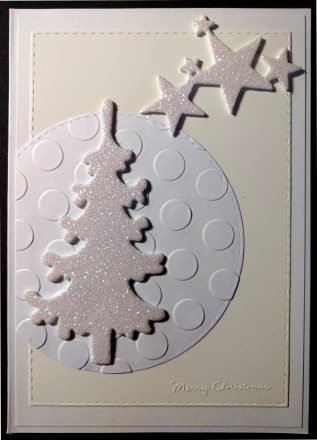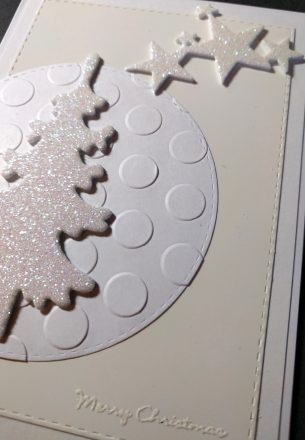 Special Christmas cards for the Daring Cardmakers: this card will go to a friend who is blind so I decided to go for different surfaces instead of different colours.