14. Februar 2018
Passend zum Valentinstag (nicht, dass der mich irgendwie interessieren würde) eine Hochzeitskarte und das zugehörige Geschenk: ein Reisetagebuch, das die beiden Bräutigame gemeinsam benutzen können – jeder von einer Seite.
Just in time for Valentine's Day (not that I'd care) I have a wedding card and matching present to show you: a travel diary to be used by both grooms together – one from either side.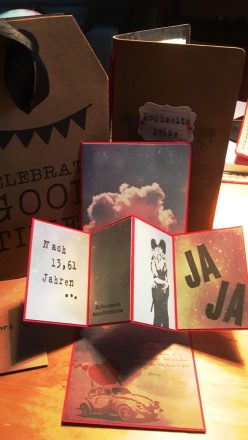 Twisted Pop-Up Karten machen viel her und eignen sich auch gut, um eine kleine Geschichte zu erzählen.
A twisted pop-up card is impressive and perfectly suited to tell a bit of a story.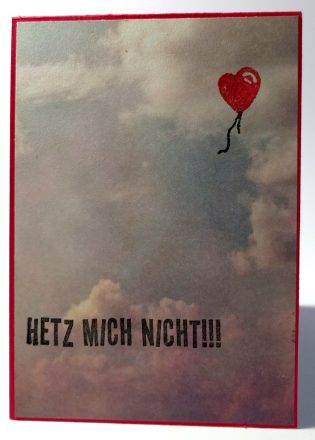 Outside text: Don't rush me!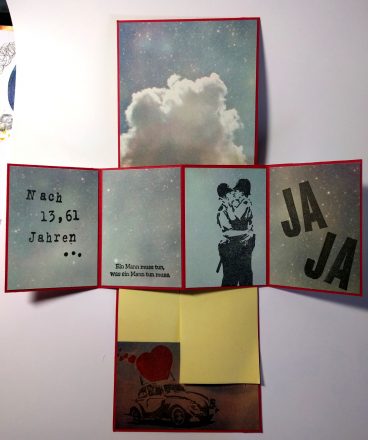 Inside texts: After 13.61 years…  –  A man's got do what a man's got to do.  –  Yes / Yes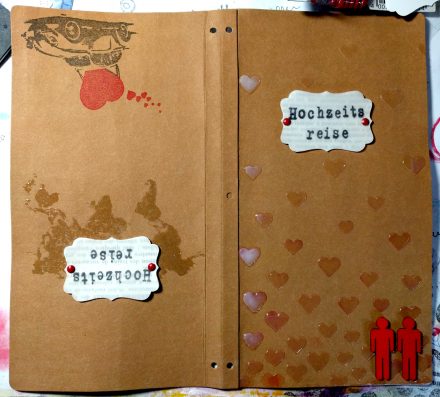 Aus eins…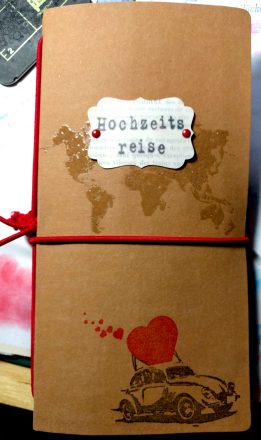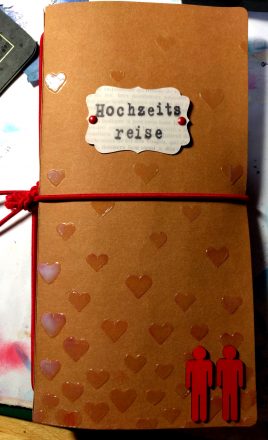 …mach zwei!