30. März 2019
Diese Woche feiern wir bei den Daring Cardmakers die besonderen Frauen in unserem Leben. Ich habe das Glück, dass es in meinem Leben ganz viele tolle Frauen gibt, aber sie in Szene zu setzen, ist gar nicht so einfach.
Diese Karte müsste daher auch eigentlich viel größer sein, denn sie ist einer Gruppe von Frauen gewidmet, mit denen sich in den letzten paar Jahren aus einer Hobbybekanntschaft eine sehr innige Freundschaft entwickelt hat: Mädels ihr seid einfach ganz wunderbar!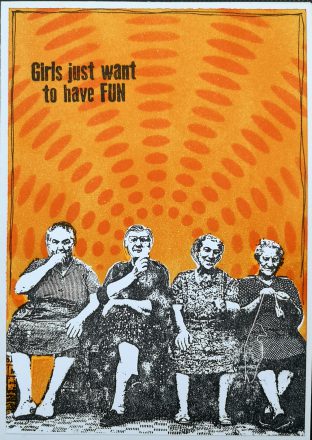 We're celebrating women at the Daring Cardmakers' this week. I'm lucky to have quite a few women in my life who are all very special to me in their own ways, but I didn't find it easy to set them in scene.
This card is actually not quite big enough as it is dedicated to a group of women that have developed from hobby buddies into really dear friends over the last couple of years: ladies, you are simply wonderfull!