13. September 2019
Diese Woche haben wir bei den Daring Cardmakers eine sehr persönliche Challenge. Unser Teammitglied Dawn musste sich kürzlich für immer von ihrem Vater verabschieden und hatte daher die Idee, Karten zu machen, die uns an besondere Menschen in unserem Leben erinnern oder ein Gruß an sie – auch in schwierigen Zeiten – sind.
Meine Karte erinnert an eine ganz besondere Frau, deren Kampf in diesem Sommer zuende gegangen ist und die mir für mein Kreativleben einige kleine aber sehr wichtige Schubser gegeben hat, wie zum Beispiel diesen Blog zu starten. Du fehlst.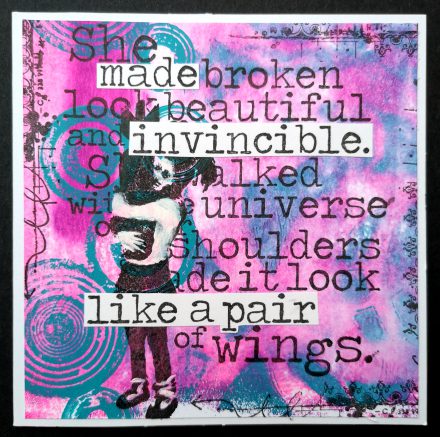 We're having a rather personal challenge at the Daring Cardmakers' this week. Our teammember Dawn has recently lost her father to cancer and therefore had the idea to make some cards that remind us of special people in our lives or let them know we're thinking of them.
My card remembers a very special friend whose battle ended this summer and who made several small but important impacts on my creative life such as starting this blog. I miss you.