13. Mai 2016
Heute ist Freitag der Dreizehnte und ich bin an der Reihe die Herausforderung der Woche bei den Daring Cardmakers zu stellen. Für alle Abergäubischen da draußen habe ich mich für das Thema "viel Glück" entschieden. Virtuelle Extra-Bonuspunkte gibt es für Glücksbringer aus dem Bereich des Aberglaubens: Glücksklee, Hufeisen, Schornsteinfeger… was fällt euch sonst noch dazu ein?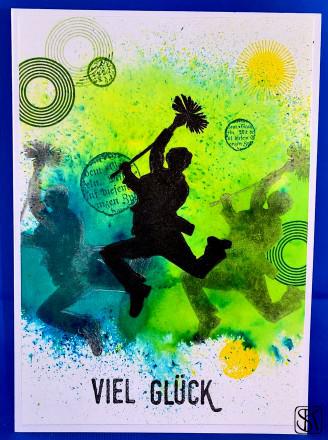 Today it's my turn to choose the Daring Cardmakers' challenge theme. As it's Friday 13th and some of us might feel a little triskaidekaphobic I have decided that my challenge needs to be "good luck" – just for that little extra bit that might be needed…
Extra (virtual) brownie points for anyone who shows signs of good luck-superstitiousness, e.g. lucky clover, horseshoes, chimney sweeps… what else can you think of?